Camellia Japonica Project
Kaneda supports conservation in the camellia oil industry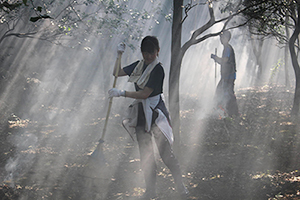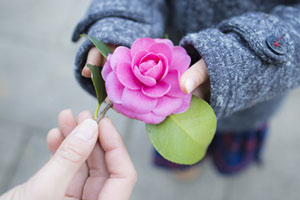 As an oil dealer, we wish to prevent the dwindling of Japan's precious oils, and since 2013 have worked in cooperation with the International Volunteer University Student Association (IVUSA) to conserve and revitalize Toshima Island in the Izu Archipelago, where high quality camellia oil is produced.
What is Camellia Oil?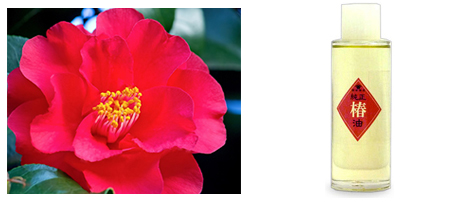 Camellia oil is the oil obtained from the seeds of Camellia japonica in the genus camellia, a member of the Theaceae family. It has been used in Japan as a hair oil since antiquity. Its excellent moisturization and high oleic acid content that helps it permeate the skin creates a moisturizing effect, making skin and hair glossy.
Kakara Island Tsubaki Oil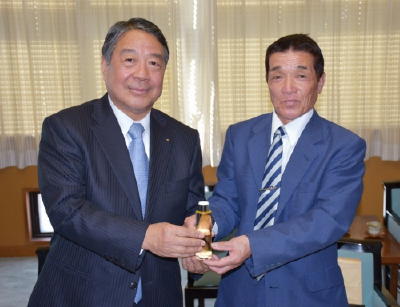 In March of 2016, Kaneda made an agreement with Kakara Island Camellia Workshop in Kakara Island, Saga Prefecture. Doing so established routes for selling camellia oil as raw materials to cosmetics manufacturers.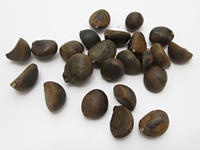 At the Island Camellia Workshop, everything from harvesting the camellia to pressing the oil is done by hand to produce 100% pure camellia oil. The oil is extracted without chemicals using cold-pressing, allowing for use of camellia's fragrance and beautifying effects. Though it has low distribution volume and is highly scarce, this oil is effective not only for hair care, but for skin care as well.
Kakara Island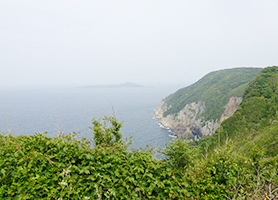 Located in the Genkai Sea north of Higashi Matsuura Peninsula in Saga Prefecture, this island is teeming with natural camellia, so much so that it was referred to as "camellia island" in The Chronicles of Japan.
Area: Roughly 2.84km² Circumference: 14.6km

Called Kakura Island in the Chronicles of Japan, the island is known as the birthplace of Muryeong of Baekje, the 25th king of the ancient Baekje state on the Korean Peninsula, and recently is famous for its cats. The main industry is pole-fishing, meaning delicious seafood can be eaten on the island. The camellia blossom on Kakara Island can be seen from the start of the year until late spring.
Toshima Island Activities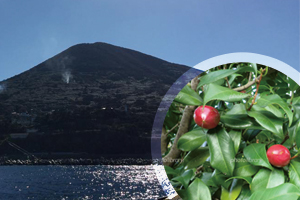 Toshima is a producer of high-quality camellia oil. Said to have as many as 20,000 camellia trees, Toshima is home to a variety of camellia unique to Japan, but with their current average age at over 60 years, these camellia trees have started exceeding the average lifespan of camellia.

Because of this, maintenance work such as replanting the camellia is crucial, but with a shortage of successors among the aging producers of this camellia oil, Toshima's camellia industry, a traditional industry that has existed for roughly 250 years since the Edo period, is in danger of disappearing in the near future.

To help conserve and revitalize this camellia industry, nearly 100 students, mostly from IVUSA, visit the island, staying overnight to perform conservation activities. They are helping to cultivate camellia, starting by cutting undergrowth.

In addition to helping with farming work, we are working to mitigate the shortage of successors through farmer exchange programs and conserve the camellia industry on Toshima Island.
Non-Profit Organization International Volunteer University Student Association (IVUSA)
IVUSA (International Volunteer University Student Association) focuses on its four pillars of disaster relief, international cooperation, environmental protection, and community revitalization, working a broad range of activities including building an elementary school in Cambodia, cleaning up the Tamagawa River, and forested loess plateaus in China. The group received Non-Profit Organization certification in May of 2002, and in 2006 were recognized for engaging in disaster relief 50 times, receiving the Prime Minister's Award. Roughly 2700 students from 90 universities, mostly in the Tokyo and Kinki areas, belong to this organization.