Oil and Fat
The application of oils and fats, which have been Kaneda's mainstay since its foundation, have expanded greatly alongside social change, now playing an important role in a host of different fields.

Oils and fats are a crucial source of nutrition in the world of food. They are also indispensable in making food taste better.
Recently, the effects and benefits of omega-3, omega-6, and omega-9 fatty acids on health have been the subject of research and have drawn attention from the public.

Oils and fats are not only food. Drying oils have been used since antiquity as a component in paints, and in the field of ink today, vegetable oil is used in place of petroleum solvents for carbon neutrality. Their use as raw materials for urethane, polyester, and polyamide resins has expanded as well.

Furthermore, many kinds of oils and fats and their derivatives are used for cosmetic purposes and play a role in skin care due to their moisturization and skin permeability, and are also used for medical and pharmaceutical purposes. At Kaneda, we manufacture pharmacopoeia grade oils and fats under GMP control.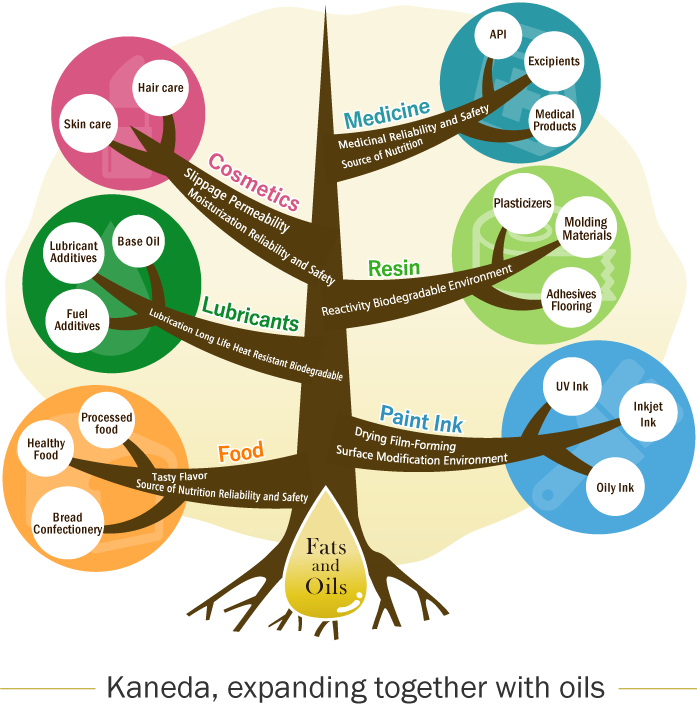 ---