The Kaneda Oil and Chemical Era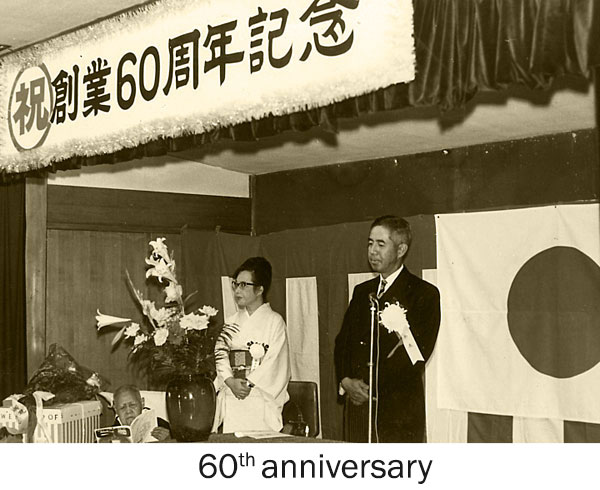 In 1967, Kaneda Shoten changed its name to Kaneda Petrochemical Co., Ltd.

The company began manufacturing and selling Point Cooler, a localized aerosol coolant for electronic equipment, and RIPE, an electronic equipment cleaning agent, in 1968, and also began selling machinery, including ultrasound precision parts washing machines. They began selling food packaging products and packaging materials in 1965.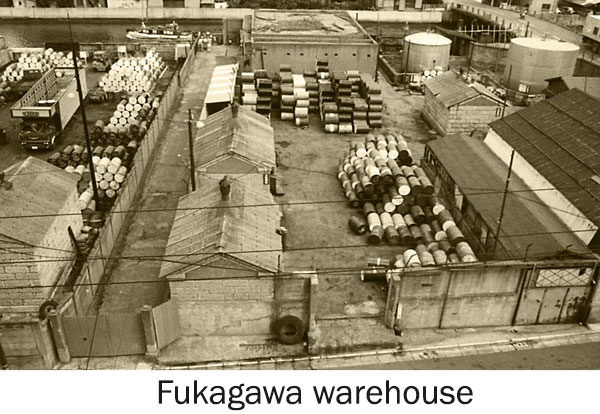 Meanwhile, then president Katsuji Kaneda was appointed director of the Tokyo Oil Wholesalers Market, an association run by oil sellers, in 1969, then in 1972 assumed the position of chairman of the National Oil Sellers Association, carrying out a host of measures and committing himself to the development of the oil industry.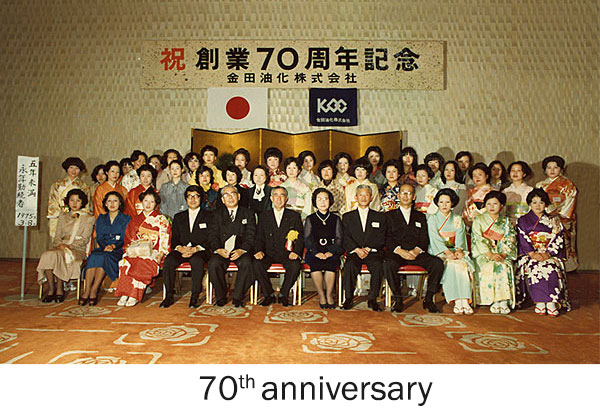 In 1975 in Koto Ward, Tokyo, the company established a blending and filling plant for white mineral oil, establishing systems that enabled delivery of products to match customer demands.

In a special feature entitled "Protecting Long-Established Shops Using Proactive Business Practices" published in the Nikkei Sangyo Shimbun newspaper on December 5, 1977, Kaneda Oil and Chemical was introduced as a company proactively working on the development and sales of new products in anticipation of future needs, and was featured once again in an article with a photograph in a piece entitled "Bringing in Business Partners and Hosting Lectures", published in the Nihon Keizai Shimbun on January 27, 1979. In 1979, Kaneda was commended by the Tokyo Chamber of Commerce and Industry as one of 98 currently prosperous companies that have existed in Tokyo for over 100 years. With such famous companies as Fuji Bank, Dai-Ichi Kangyo Bank (now Mizuho), Nihon Keizai Shimbun, Shiseido, Mitsui & Co., Mitsukoshi, and Yoshitoku among those selected, winning the award was a great honor.

Katsuji Kaneda was awarded the Medal with Blue Ribbon in 1978 for his dedication and achievements in developing a long-standing oil industry and received the Fourth Class Order of the Sacred Treasure from the Emperor in 1985.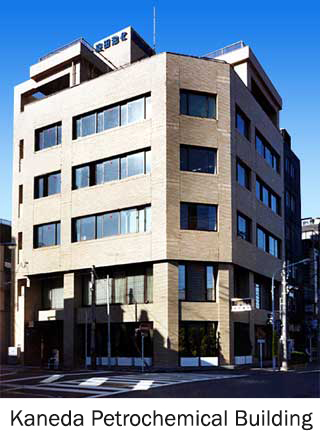 During this time, the number of employees increased, making the office rather cramped, and in 1980 a new six-story building was built, meaning that departments that had until that point been separated into different buildings could now work together, creating an even healthier, more efficient working environment.

Meanwhile, Kaneda was an early adopter of office work rationalization, establishing a rationalized accounting system using computers in 1974 and later introducing Fujitsu's Microcomputer, which was used mainly in the general affairs department. Then, starting in 1984, the company began using a new computer system called KOSMOS, which demonstrated its power in sales management and financial management, and later aimed for advanced uses that would serve in management strategy.