Kaneda at the Turn of the Century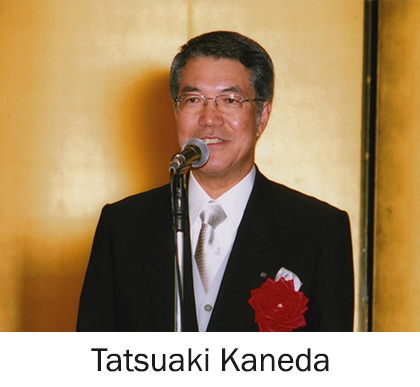 Approaching the 100th anniversary of the company's foundation, Kaneda made a fresh start in June 2004.
In September, as part of the 100th anniversary project, Kaneda created a social mission that would remain unchanged for eternity based on Kaneda's core values, and launched a Vision Committee that would establish a vision to push the company forward for the next 100 years.
Tatsuaki Kaneda (current chairman) announced the completed Kaneda Mission & Vision at the start of the work year on January 4, 2005.
The New Year Economic Lecture of this year expanded its scale to commemorate the 100th anniversary, inviting more than 850 guests, including former Prime Minister Yasuhiro Nakasone, and, in addition to being a grand celebration, allowed Kaneda to express its gratitude to everyone who had helped make the company what it was.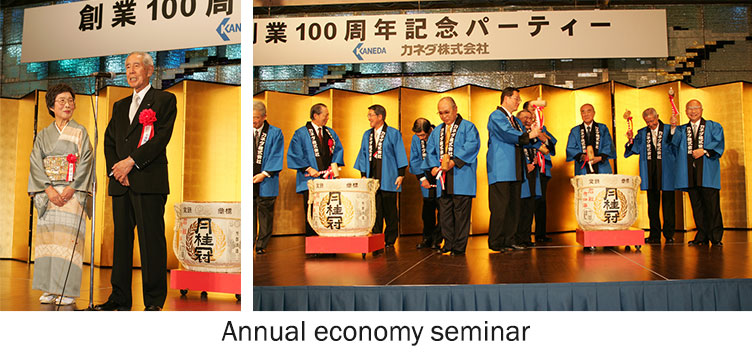 In January 2005, Kaneda Co., Ltd. made a Disaster Prevention Cooperation Agreement with the Asakusabashi Shin-Fukui Town Council in regard to a policy of building regional cooperation systems for disasters that the Asakusa Fire Department was pushing as part of its community service. The company also focused on community revitalization, such as acting as a participating sponsor for the Ichogaoka Hachimangu Shrine Festival celebrating the local gods.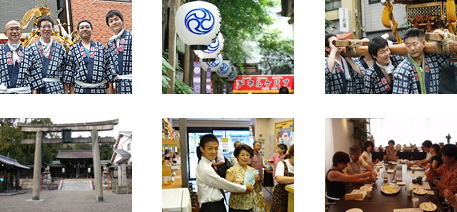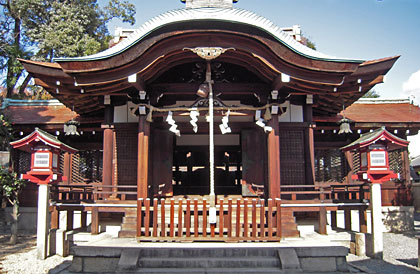 The first oil was pressed in Japan on August 23rd, 859, at Rikyu Hachimangu Shrine in Oyamazaki, Kyoto, where those in the oil industry nationwide have long gone to worship, and it is from this that Oil Memorial Day was established in August.
Ever since, Kaneda, which was founded as an oil wholesaler, hosts events largely at the venue space of Kaneda Oil Shop in Asakusabashi to commemorate Oil Memorial Day every August 23rd.
In business, the Pharmaceutical and Cosmetic Market Department was separated into four independent organizations based on their respective fields, leading to the creation of the Cosmetics Department, Pharmaceutical and Medical Materials Department, Active Pharmaceutical Ingredients Department, and the newly established White Mineral Oil Department, reorganizing and further deepening these specialized fields.
In October, Tatsuaki Kaneda (current chairman) was elected the chairman of the National Oil Sellers Association, continuing honorary chairman Katsuji Kaneda's work in developing the oil industry.
In 2008, the Packaging Logistics and Materials Department, which had long been developing solutions other than oils within Kaneda, was turned into the Industrial Materials Department due to expansion of business and market circumstances, creating a new start.

Also, the company started a system backup system on remote Data Center as part of a business continuity plan, with system operation from a remote location making it possible to restart work in as little as a day in the event of a disaster at the Tokyo Headquarters.
The Quality Assurance Department was established in July 2010 to respond seriously to demands from customers.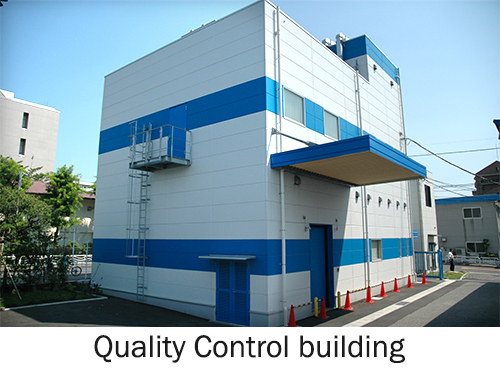 In order to make the conventional quality control room compliant with high-quality pharmaceuticals, a new GMP-compliant quality control laboratory was created inside the Fukagawa office in Koto Ward, Tokyo. This enabled the handling of anti-cancer drugs and established a stable supply system for APIs.
In order to strengthen sales, the Sales Department, which functions as part of the headquarters, moved to Honcho, Nihonbashi in Chuo Ward, Tokyo in December.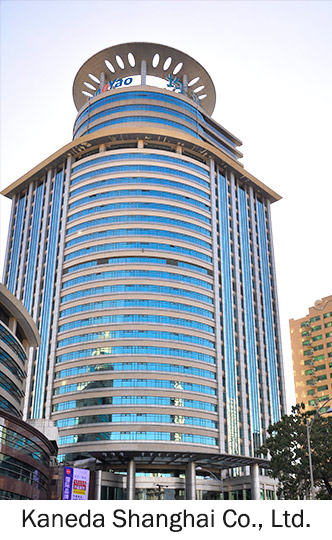 Furthermore, Kaneda founded its first overseas base, KANEDA SHANGHAI Co., Ltd., in Shanghai in March 2011. KANEDA SHANGHAI Co., Ltd (Shanghai) started business operations on August 1 of the same year after obtaining a business license in China, with the purpose of strengthening distribution and improving service for customers working in China.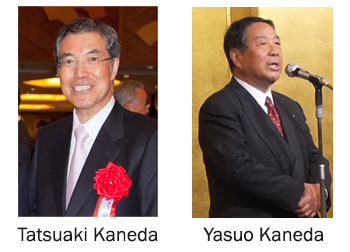 In October, Tatsuaki Kaneda (current chairman) followed in Katsuji Kaneda's footsteps as the chairman of the National Oil Sellers Association and accepted the Order of the Rising Sun for his meritorious service in promoting food wholesaling.

In June 2012, Tatsuaki Kaneda assumed the position of chairman after 28 years of achievement, making Yasuo Kaneda the president of the company.

Then, in August, the general headquarter functions were moved to Honcho, Nihonbashi in Chuo Ward, Tokyo, marking the dawn of a new era for Kaneda.
Group companies Kaneda Shoji Co., Ltd. and CRESEED Corporation have moved into the Asakusabashi head-office building.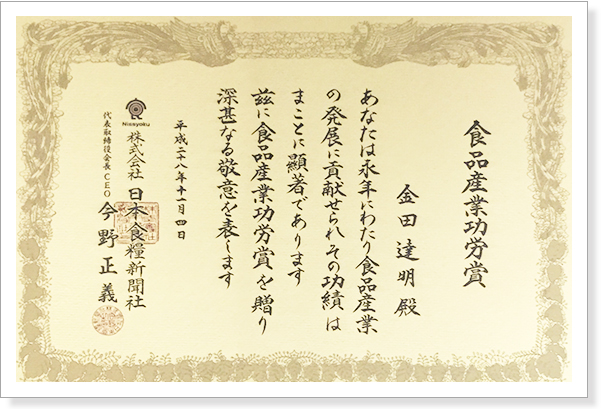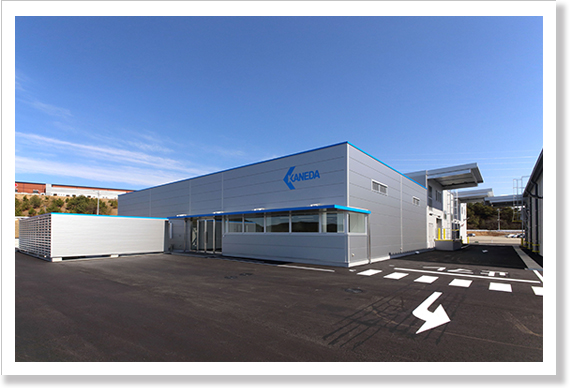 In March 2016, Central Nippon Medical Factory was established in the city of Toki in Gifu Prefecture, taking into consideration distribution routes and the possibility of disaster, in order to enhance stable supplies of white mineral oil.

In November of the same year, the company was recognized for its contribution to regional revitalization and logistics, including sales and wholesale of food products, and Chairman Tatsuaki Kaneda received the Food Industry Achievement Award for Distribution, an award created by The Japan Food Journal with support from the Ministry of Agriculture, Forestry and Fisheries.
In August 2018, the Bangkok Representative Office was established in Bangkok.
In June 2020, Nobuaki Kaneda was inaugurated as president.