The Kaneda Oil Shop Era
In the Great Kanto Earthquake of 1923, the business suffered a devastating blow when everything, including the store, products, and family fortune, was destroyed in a fire.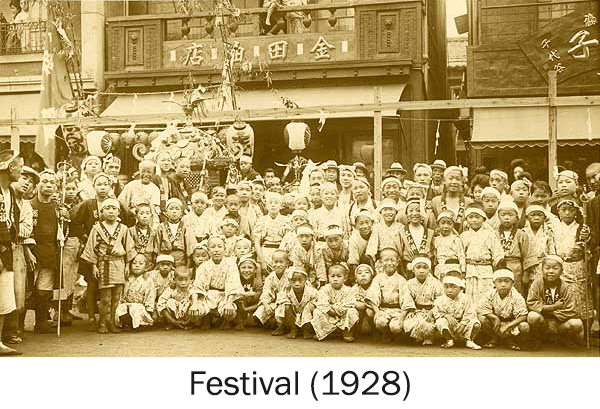 A new store was built at long last in 1927, but when the second-generation owner Yoshizo Kaneda died in 1931, the world was in the throes of the Great Depression, and many believed it would be impossible to continue business as is.

However, the successor Katsuji Kaneda, who was just 17 years old, made the crucial decision to assume office as the third-generation owner, changing the name from Masuyoshi Oil Store to Kaneda Oil Store and setting out on stormy economic seas.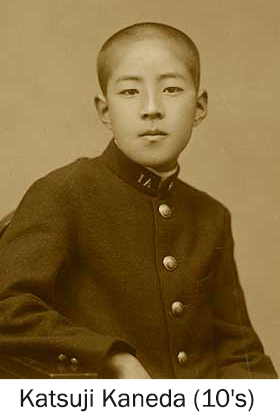 At the time, the Great Depression had spread from the US to Japan, leading to bankruptcy of banks and businesses, as well as high unemployment in which only 10% of people could find a job, including graduates of Tokyo Imperial University. On top of this, a cold spell lasting two years resulted in low rice yields, leading to a miserable state in which farmers, with no food to eat, resorted to eating tree bark and bamboo leaves. The 17-year old shop owner Katsuji Kaneda vowed to restore and expand Kaneda Oil Store, desperately working to sell oil from dawn until late into the night.

Military expansion from 1933 to 1938 increased demand for oil and improved the economy within the oil industry, making it possible for Kaneda Oil Shop to overcome the recession. However, the start of the Pacific War in 1941 led to decreases in product supplies, and when the rationing system began, Kaneda Oil Store closed for business.

Although the Pacific War ended in 1945, oil sales supplies were not readily available, and the company resorted to selling pots made from the iron helmets of soldiers to help the employees survive.

In 1947, the barge in Koto Ward, Tokyo built a warehouse and delivery center (currently Kaneda Logistics) alongside the pier.