The Early Days and Foundation of the Company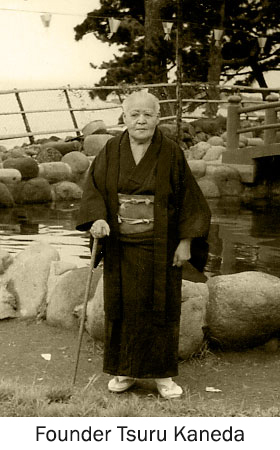 In 2005, Kaneda Co., Ltd. marked its 100th anniversary.

Tsuru Kaneda, the eldest daughter of the owner of Masusada Oil Shop, which opened as an oil seller and currency exchange store in 1870, adopted Yoshizo Noro as an heir in 1905 and established an independent branch of Masusada Oil Shop, founding what would become the current Kaneda under the trade name Masuyoshi Oil Shop in Asakusabashi in Taito Ward, Tokyo, as an oil seller and currency exchange shop.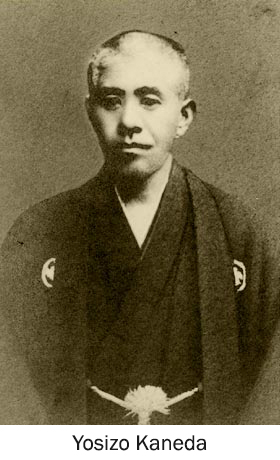 The flagship Masusada Oil Shop was built in Yanagibashi, Taito Ward (then Asakusa Kayacho), one of the preeminent shopping streets in Tokyo at the time, with the hina doll shop Yoshitoku as well as famous Western tableware and umbrella shops in buildings connected along Edo-Dori Street.

Masusada Oil Shop was listed in the Shinsen Tokyo Meisho Zue: Asakusa-Ku no Bu (Picture Collection of Famous Places in Tokyo: Asakusa Area) issued in 1908. Masusada Oil Shop also appeared in a scene in Asakusa Kayacho in Shosetu Tokyo Teigoku Daigaku, a novel by the eminent Japanese author Seicho Matsumoto that takes place in the late Meiji era, published in 1969.


Masusada Oil Shop closed in 1917, but since all its business was passed on to the branch shop Masuyoshi Oil Shop, if counted from the beginning of Masusada Oil Shop, Nobuaki Kaneda is the sixth-generation president.